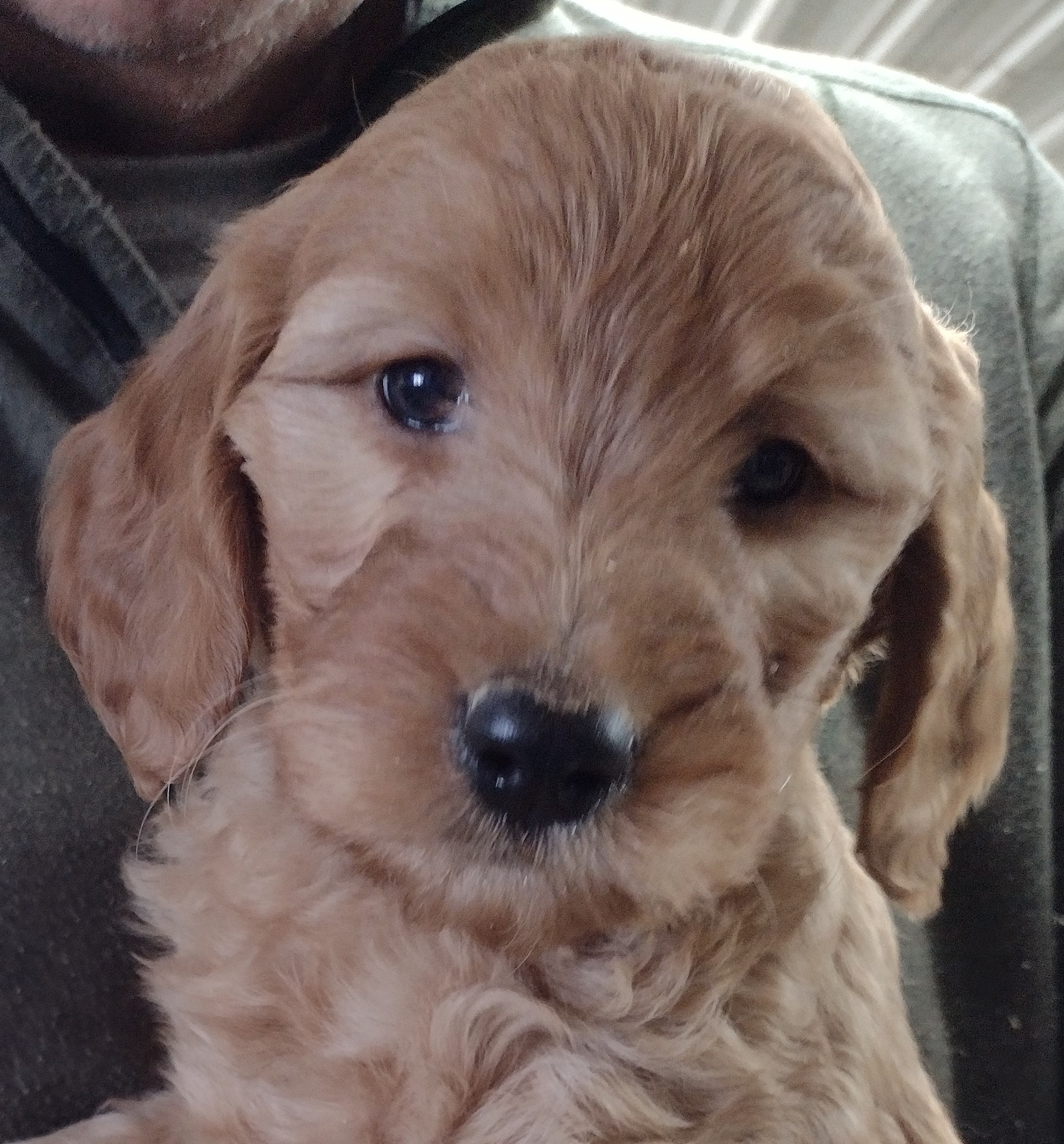 Congratulations Anderson Family on your new Goldendoodle puppy from Red Cedar Farms!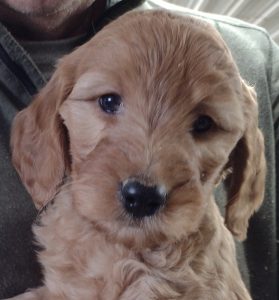 So happy to have this adorable puppy in your wonderful home!!  Enjoy!!
---
A Little About Jeva's Personality:
SOOOOO Sweet! Her little face just says it all! She does love my shoestrings, however…and will chase them around very intent on capturing them!! This darling girl will fill your heart with joy!
---