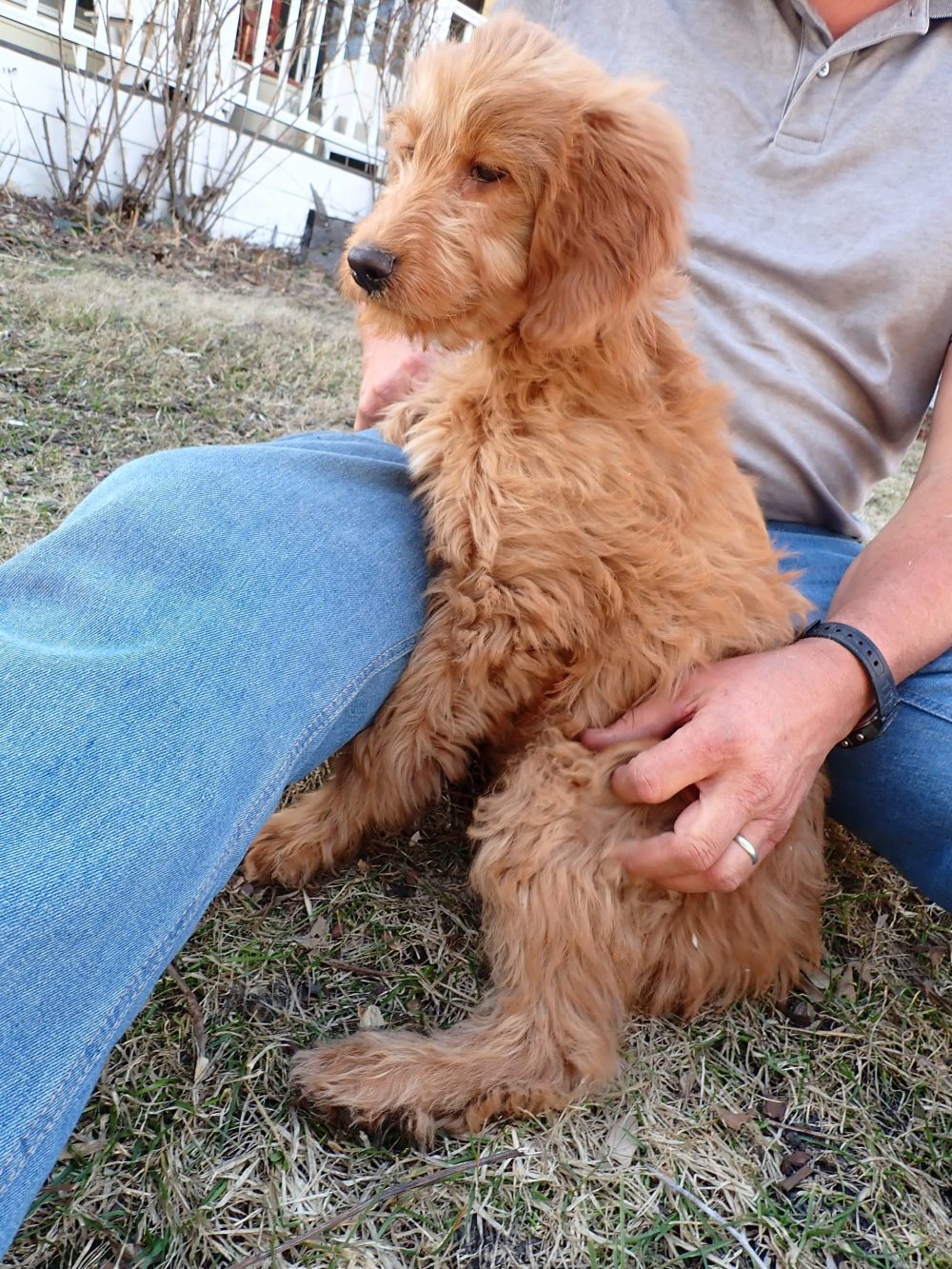 Mabel – Darling Goldendoodle Puppy off to her new home in Minneapolis, MN!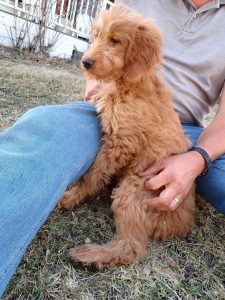 Thanks Tyler!  So happy for you!  Enjoy every moment with your new puppy!!
A Little About Mabel's Personality:
Mable is Sweet Sweet Sweet! She loves to play, but is also a tremendous snuggler. She loves to come up and "peek-a-boo" over Bills shoulder when he is on the ground with her! She was enthralled by our last Red Cedar Farms snow pile today and kept running back and forth over the top of it! A true queen of the mountain!!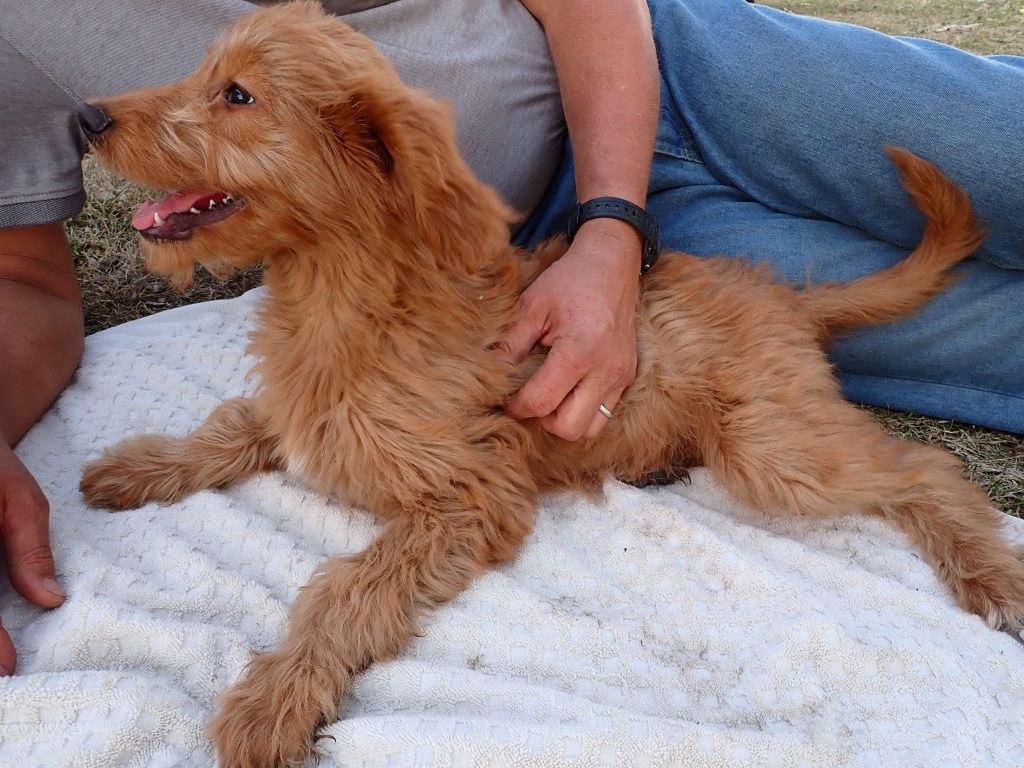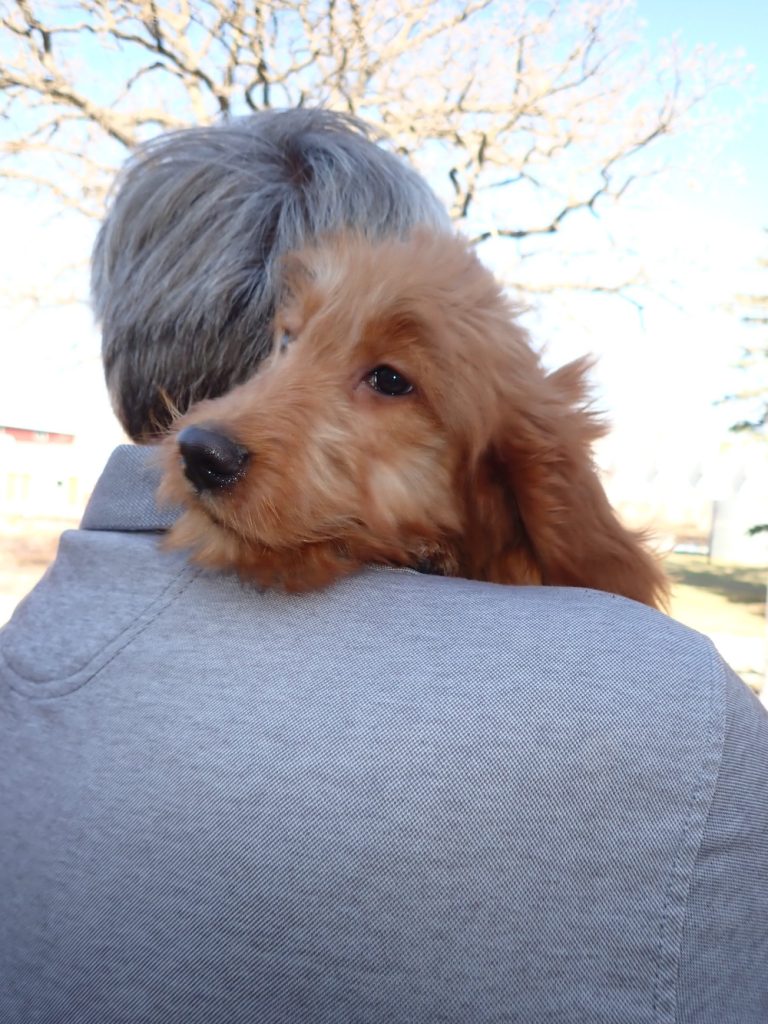 ---