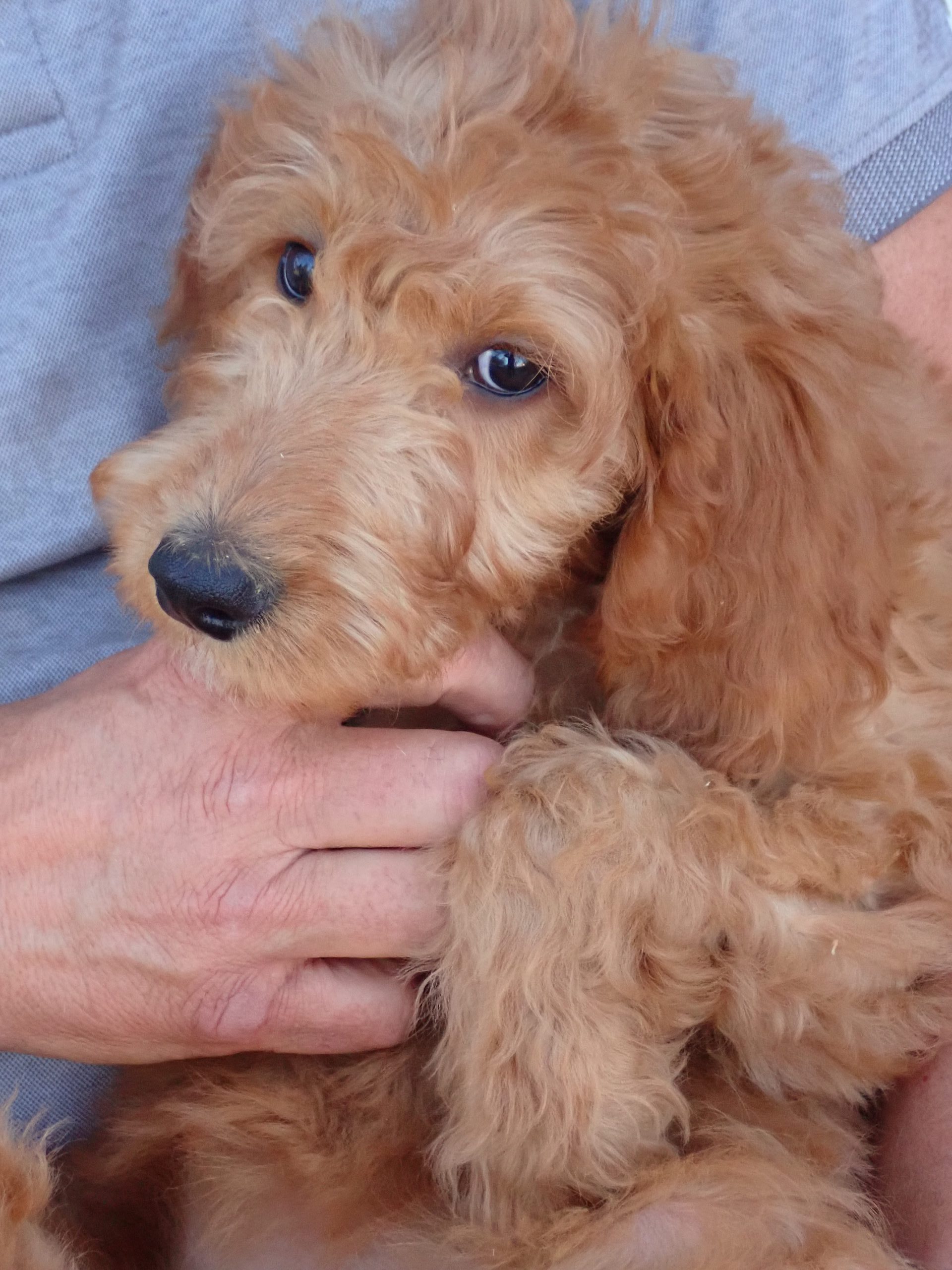 Darling Female Goldendoodle Puppy on her way to her new home in Granite Falls Minnesota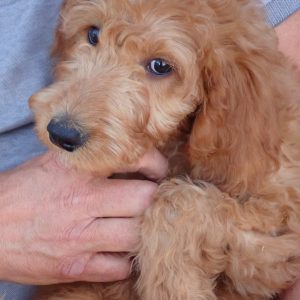 Congratulations to Derek and family from Granite Falls, MN on their new friend and family member!  Enjoy every moment with your new Goldendoodle Puppy from Red Cedar Farms Goldendoodles!
---
A Little About Spicer's Personality:
Spicer is a hoot! She couldn't believe she could have this blanket all to herself this afternoon! She went running with it to the flowerbeds I was working on and laid down by our old milk can to have a chew! She is super fun, friendly, beautiful coat and lovely disposition!