Red Cedar Farms Goldendoodles Puppy News!
2022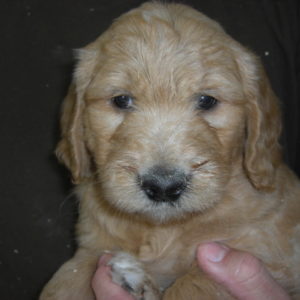 Blessings to you and your family from all of us at Red Cedar Farms GoldenDoodles!!
Spring litters have arrived and ALMOST everyone has a home!  Looking forward to our litter that will be ready to go in July, and then we will swing into our fall litters.
If you are interested in purchasing a Goldendoodle puppy from an upcoming litter, please contact us.
RED CEDAR FARMS GOLDENDOODLES
Bill and Dede Hard
Hutchinson, MN
1 (320) 587-7063
[email protected]
Get in touch with us today!