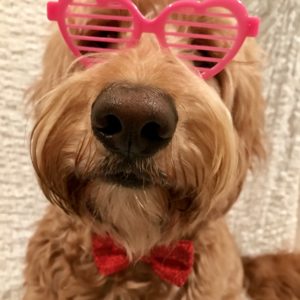 Meet the Happy Goldendoodle Puppies We Have Raised
Red Cedar Farms Goldendoodle puppies are making wonderful memories for families throughout Minnesota and all over the USA and Canada. This gallery is dedicated to the many Doodles and their people who are very much considered to be our extended family!
If you are thinking of buying a Goldendoodle puppy from Red Cedar Farms in MN, browse through our many stories from these wonderful Doodle lovers and the Red Cedar Farms Goldendoodles they cherish!
---
Meet Ruby, a cherished Red Cedar Farms Goldendoodle living with Ryan and Emily in Cokato, MN.
Meet Lincoln, a cherished Red Cedar Farms Goldendoodle living with in Sartell MN. Hi, Dede! Just wanted check in and give you an update on…
Meet Goose, a cherished Red Cedar Farms Goldendoodle living with in Minneapolis MN. Just an update on our doodle! He is so awesome and way…