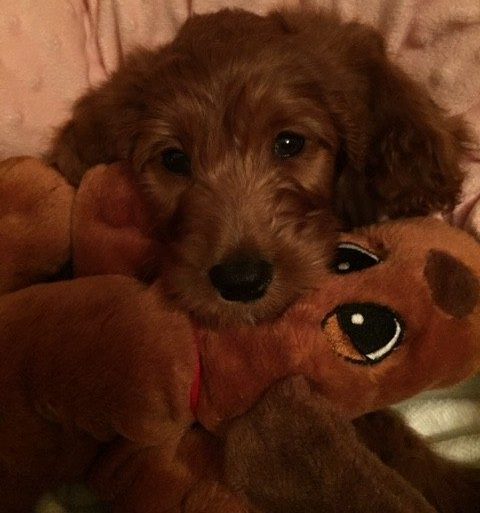 Hi Dede,
Just wanted to send you a little update on our Cooper. He is doing really well and I'm pretty sure he's enjoying his new family! 🙂 He has been ringing the bell to go outside for about 2 weeks now. We are working on only ringing the bell for potty time and not playtime or walks.
🙂 His first trip with us to the vet went great and he was very calm for most of the visit. He is in a pretty good routine of eat, play, sleep and outdoors. Chris says that for his age, he is a pretty relaxed and easy going dog. The vet also said he can start his training for sit, stay and come so we are working on sit right now.
🙂 We are trying our best to make him a well rounded and easy going family dog.
🙂 We are truly enjoying Cooper and so happy we made the decision to get a dog and also happy with our experience at Red Cedar Farms.
Thank you again!!