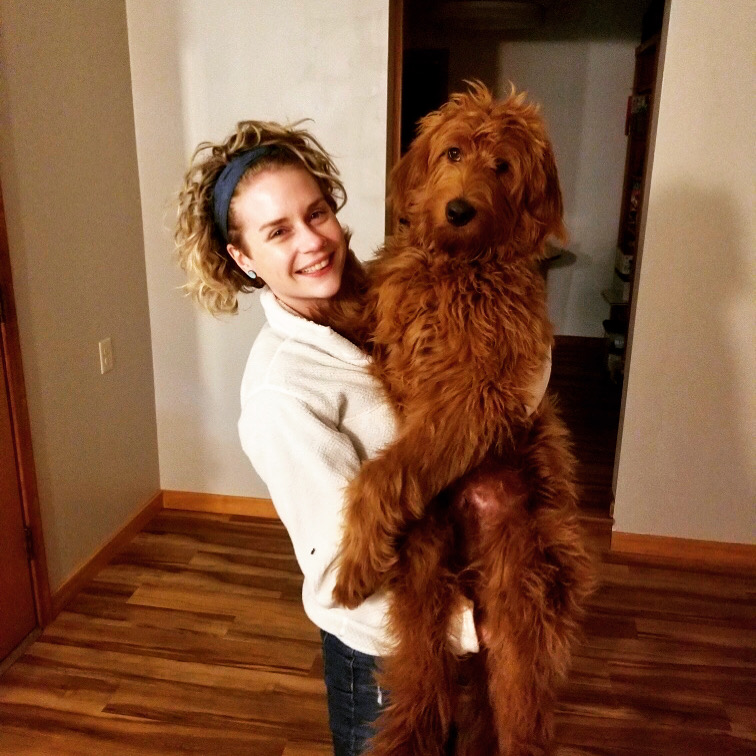 My husband Ben and I adopted one of your Goldendoodle puppies last fall. We named our puppy Meriwether, and we wanted to let you know that he is an absolutely perfect addition to our little family. Meriwether is playful, smart, and loving.
He's a friend to everyone he meets. With all that is going on in the world, this dog brings us so much joy! I'm including a picture so you can see how much he has grown – he's up to 40 pounds
Thank you for breeding such wonderful dogs and bringing a little extra joy into the world.
Megan