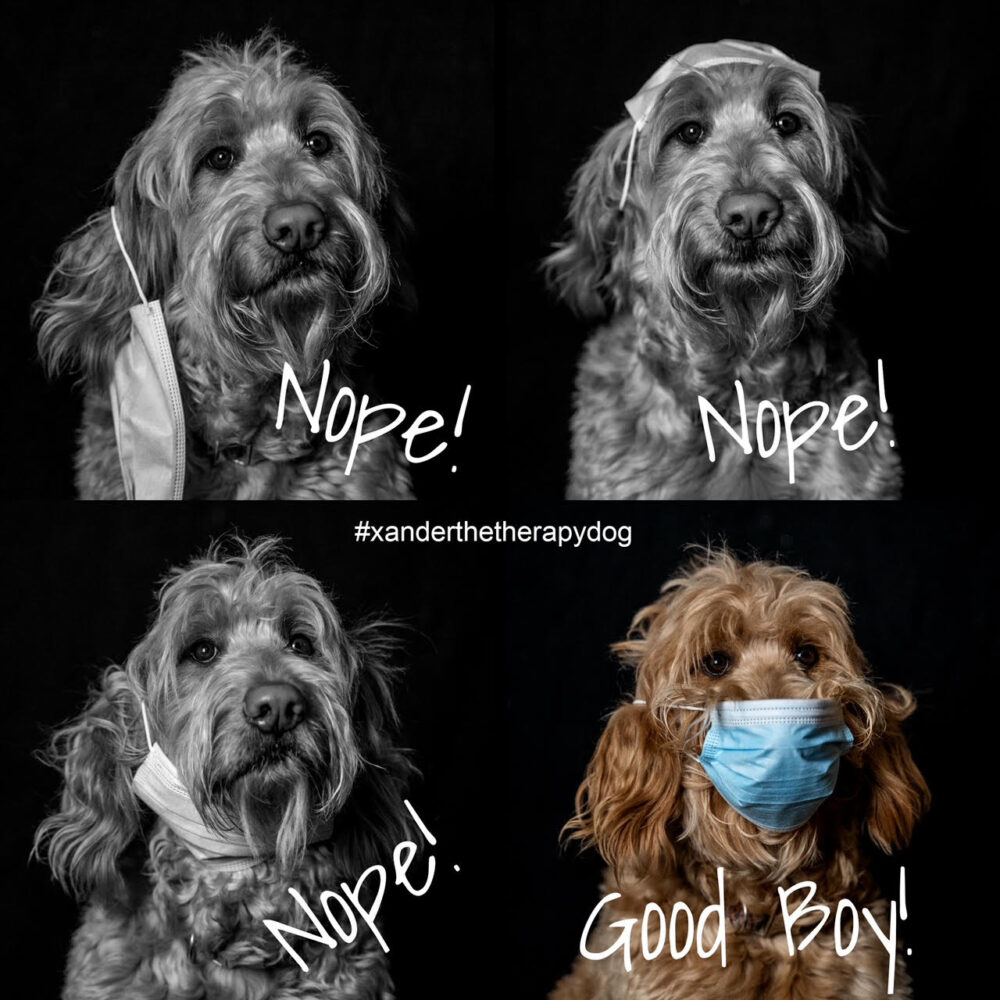 As Xander approaches his 3rd Birthday, I thought I would send you an update about how he is doing.
Xander became certified as a therapy dog at 1.5 years old, and this Fall was approved to come with me to my school counseling office and be available for staff and students during this tough year.
My dream of having him come to work with me came true, and I'm beyond thrilled. He is such a good dog, and the smile he brings to the faces of those around him are priceless.
He make us laugh daily.
Thanks again for your role in our dream dog!
Here's to 2021! I hope it is full of happiness and health for you!