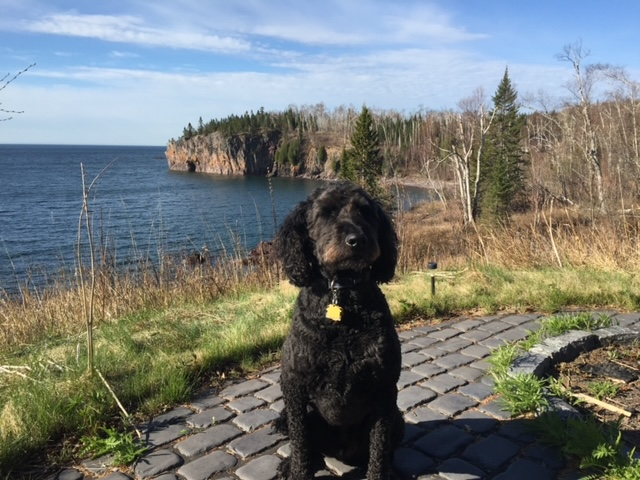 Percy, Part of the Family of Adam, Maryann, Ariel and Leo
We adopted Percy from you as a puppy thirteen years ago this fall.  We came with our two young boys to look at a liter.  You had three or four black puppies in your house.  We knew when we saw them that we would not leave without a puppy.  I remember you told me that Percy liked having his belly rubbed.  We lost him in February of 2022.
We loved Percy so much and we still talk about him like he is right near us.  I use pictures of him as bookmarks and his pictures are all over our home.
Percy had an amazing life, filled with adventures, travel, and so many friends and family who loved him.
He lived with my husband (Adam), myself (Maryann) and his two brothers (Ariel and Leo).  I am very active and Percy and I went all over the place to take walks.  He went to many youth baseball games/tournaments, canoeing, hiking, road trips, and up North to our land.  We finished building our second home up North and he passed away soon after.  Each of us had our own special relationship with Percy.  He had so much love to share.
Adam loved to take him for hikes in the woods, the boys loved laying with him and playing outside, and me, being his "mommy" gave him my very best.
Words just can't even express how much we loved him and felt his love returned.  Thank you for having the opportunity to share memories about Percy, Dede.