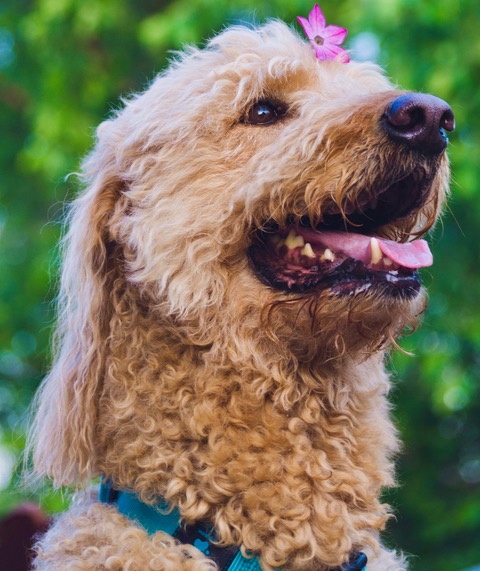 A fond farewell to Pip, the "perfect dog for our family".
In October 2008, my family adopted one of your puppies, a beautiful golden doodle female who we named Pip.
At the time, our children were in first grade and pre-school. Today, they are 20 and 21—both attending college out-of-state.
I am writing today to thank you for Pip. On August 25, she turned 15. Just over a week later—on September 2—we had to say goodbye to her. This weekend has been terribly difficult for our family. Pip was the most amazing dog and was the perfect for our family. We will always remember her love of walks, bananas, stickers, carrots, wubbas, playing hide-n-seek, and so much more.
Although our hearts are heavy, I would never want to take back the last 15 years. Pip grew up with our kids. She fit in with our family perfectly. Unfortunately, we knew Pip wouldn't live forever. 🙁 We feel very blessed to have had her in our lives for as long as we did.
Thank you for giving us the chance to raise a Pip. She was the best dog. We will love her forever.
Lisa