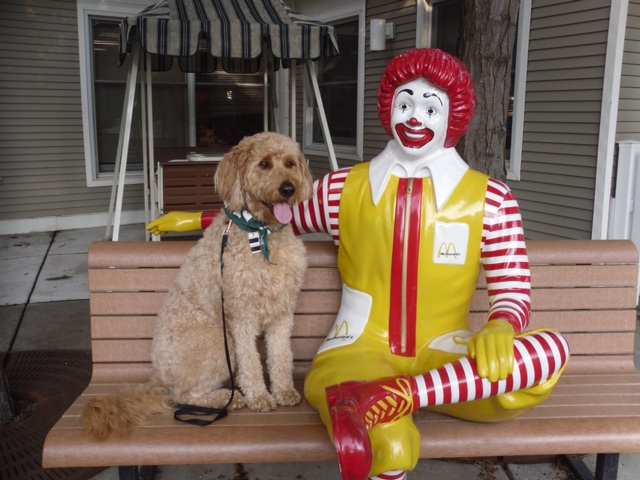 Hi Dede and Bill,
As we near the 7th birthday of our dog Anny that we purchased from you, we wanted to let you know what a great dog she is!
She has been a registered therapy dog since shortly after turning 1. As a therapy animal team we visit the Ronald McDonald House, 2 different Cancer Clinics, the airport and we do the R.E.A.D. Program where kids read to Anny at the library.
She has such a sweet personality and loves to be around people!
We are so thankful for the great start you gave Anny!